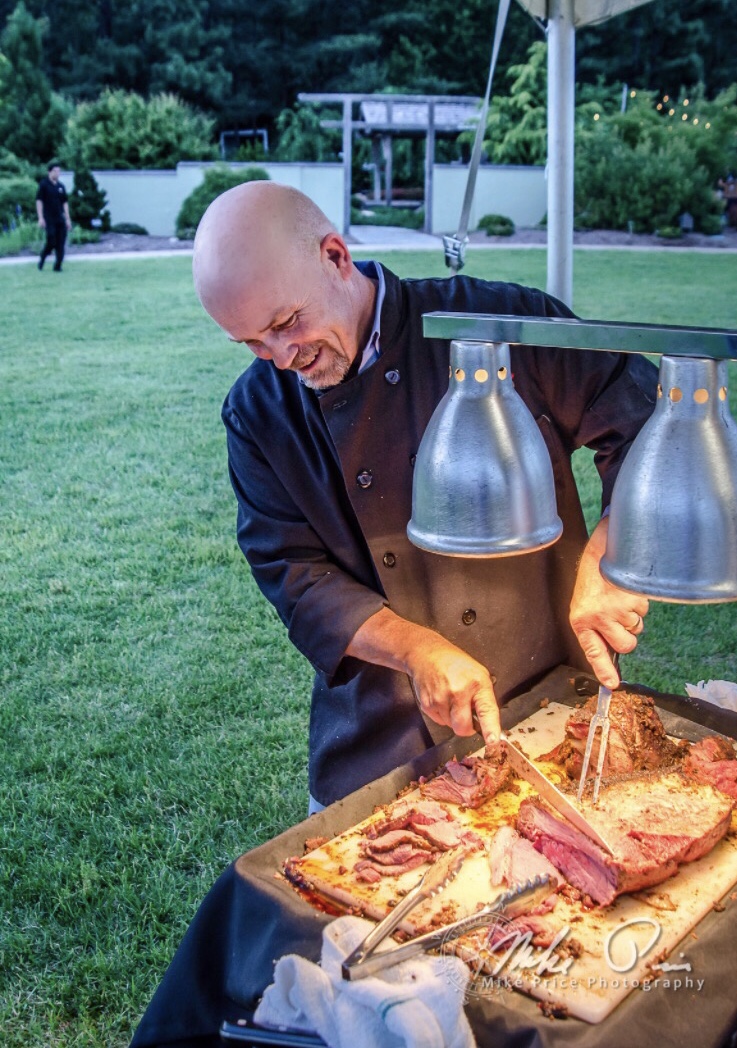 As a Springdale native, Mark founded Catering Unlimited in 2001 with the objective of providing outstanding catering services to the Northwest Arkansas community. With 35 years of catering experience under his belt, he knows the ins and outs of the industry! He's not only a keen business man–Mark is also Catering Unlimited's first Executive Chef. He likes to see each recipe through and is constantly in the kitchen putting his well-cultivated flare on every meal that goes out!
In the past 17 years, Mark has grown his company from the ground up. His "small" business produces nearly 4,000 customized meals each week. He has gained countless clients and friends in the NWA area by sharing his passion for catering, and will continue to do so for years to come!
His personal objective for the company is, "to create an event you can be proud of at a cost you can live with."
Hayley Lindabury, Director
Hayley joined the Catering Unlimited family in 2012 after graduating from the University of Arkansas with a Bachelors Degree in Hospitality Innovations. If you've called our office, chances are you've spoken with Hayley! She truly keeps the show running year round and always has the answers our clients are looking for. In addition to her event planning expertise, Hayley is the creative mind behind all of our menus. She insures we are always staying current with food trends and keeping our clients happy.
Jaime Flores, Executive Chef
Jaime has been with Catering Unlimited for 10 plus years, and to say that he is the pillar that holds the company up is modest at best. He has a passion for food in all genres and his execution is unsurpassed. Jaime has an eye for detail and coordination that ensures every meal leaving our kitchen is fresh, delicious and presentable. In addition to being a wonderful executive chef, Jaime is a dedicated husband and father to his two great kids!